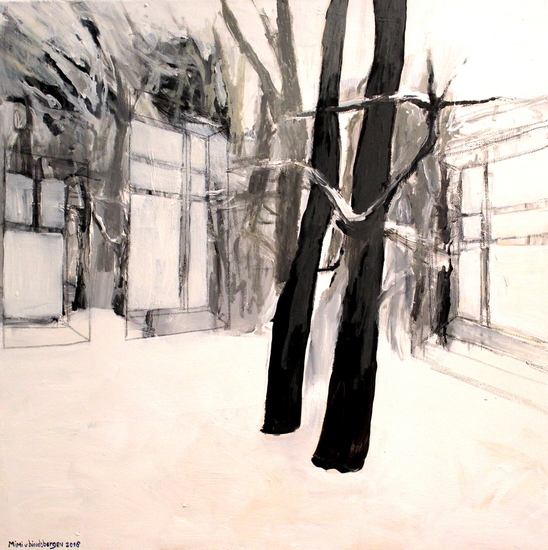 70 x 70 cm, © 2018, prijs op aanvraag
Tweedimensionaal | Schilderkunst | Acryl | Op doek

Two worlds meet. Fragments from one worlds float into the other. It's like Blinking with your eyes if it there or not. It unfolds as a theatre in the Woods. The woods as theatre. The stylized trees. These interior spaces outside are now in the foreground, it's like a box that folds out.