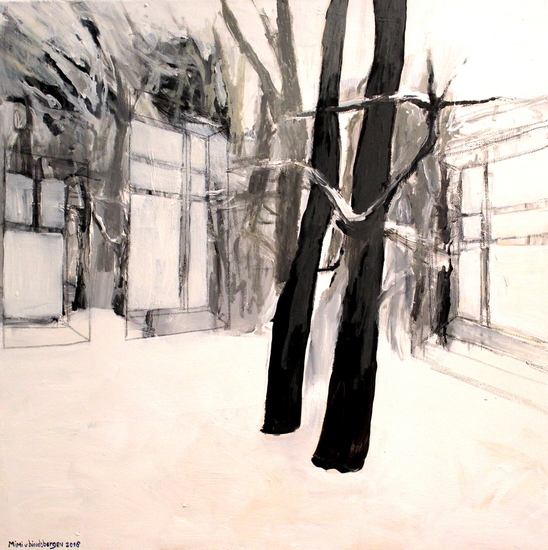 70 x 70 cm, © 2018, prijs op aanvraag
Tweedimensionaal | Schilderkunst | Acryl | Op doek
Two worlds meet. Fragments from one worlds float into the other. It's like Blinking with your eyes if it there or not. It unfolds as a theatre in the Woods. The woods as theatre. The stylized trees. These interior spaces outside are now in the foreground, it's like a box that folds out. The perspective lines of a building next to the lines of the trees. It has to do connect with each other. The theatre can begin. The players play their game. The reverse happens, the trees come from the theatre inside.
Everything has to do with each other, it blends into one another. The two worlds are connected
The worlds are recognizable but at the same time also not. What takes place?